Community Programs

We serve the greater Austin community by providing resources and opportunities for local artists, musicians, and performers to share their talents and expertise with the public.
Our community programs promote broader community engagement in the arts and support arts and music programming in schools, while also actively supporting Austin's local music and arts professionals. Our initiative is to provide arts-related teaching and service opportunities that are economically and professionally beneficial to local artists, performers, and educators.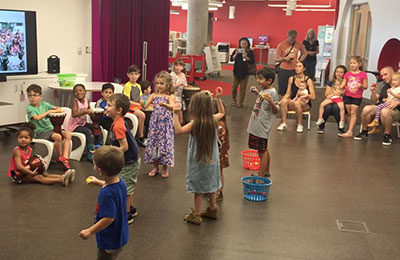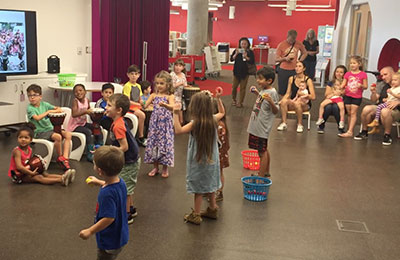 Community Arts Events & Activities

We host community arts events for local artists and performers to share their talents and services with the public. These family-friendly events and activities allow local artists to connect with a broader audience and generate awareness about their services through fun and engaging community workshops, classes, exhibitions, and performances.
If you have a talent or service you'd like to share at one of our events, please reach out to us.
In-School Workshops & Performances

We support arts and music programming in schools by providing in-school workshops and performances by local artists, musicians, and cultural experts. Our in-school activities celebrate different cultural traditions through fun and interactive arts and music experiences.
We offer regionally-focused programs that celebrate communities and heritages in the state of Texas, as well as world cultures programs that explore traditions from different countries such as Cuba, Brazil, Ghana, India, Indonesia, and more. If you would like to discuss how you might incorporate our programs into your classes and curriculum, please get in touch with us.
Community Conversations Group

We host open meetings and discussions for local artists and community members to join our conversation, learn more about our organization, and get more actively involved in our cause. We use these conversations to explore how we might tailor our organizational efforts to better serve children, families, and communities in Austin.
Become a part of the conversation by joining our Community Conversations Facebook Group, where we post updates about meetings and host online discussions about important issues that directly impact our local arts and music communities.
Support our local arts and music communities.

Your generous donation ensures we can provide programs that actively support community arts programming and opportunities for local arts and music professionals.