Community Programs

Artly World Nonprofit engages the broader community by providing platforms, such as public meetings and outreach opportunities, for community members to become more actively involved in our mission to empower children and families toward brighter, more promising futures. We hold periodic open public meetings for community members to join the conversation and explore how we might address local concerns through our organizational efforts. We also lead outreach opportunities for children and families to be more actively involved in their local communities through music and arts participation, while also providing opportunities for local artists, musicians, and community members to share meaningful arts and music experiences with underserved communities in Austin.
Why It Matters
Community is a necessary extension of our needs as social beings. With the increase of online media and social platforms, however, many of our interactions take place in a virtual realm across technological platforms. Real-world communities formed through connections with people who live close to us have started to dwindle. And with less emphasis on building a thriving, supportive local community, we are missing out on the opportunity to engage with people who are invested in the same issues, concerns, and goals as ourselves.
Our programs encourage people to become more actively involved in their local community and participate in endeavors that directly impact them and those close to them. We use music and arts participation as a platform to inspire and engage families to build a stronger sense of community and develop support systems that will help our children succeed in the future.
Community Conversations

We hold periodic open meetings for community members to join our conversation, learn more about our organization, and get more actively involved in our cause. These meetings are opportunities for everyone to publicly voice their concerns about Austin's evolving music, arts, and cultural venues and communities. We use these conversations to explore how we might tailor our organizational efforts to better serve children and families in Austin.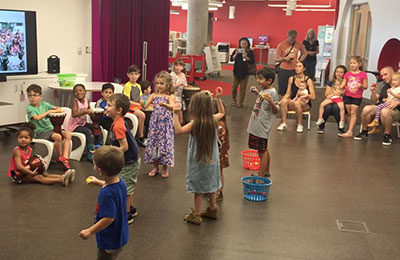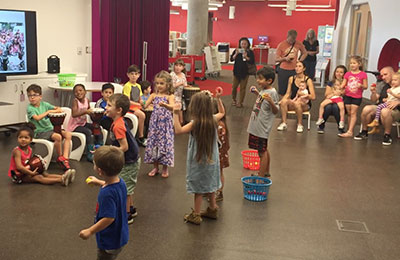 Community Outreach

We ensure that our programs are available to the entire Austin community by providing free music and arts programs to children and families across the city. We regularly lead Family Fun events free and open to the public at several locations around Austin. We also provide free educational afterschool music enrichment programs to children in Austin's underserved communities. . 
Community Engagement

We promote community engagement in music and the arts by inviting local artists, musicians, and community members to share their talents and expertise with children and families in our programs. We actively support Austin's local music, arts, and cultural scenes by regularly hosting local artists and performers to participate in our workshops and performances. If you have a talent you'd like to share with our audience, please reach out to us through the link below.