Empowering Children, Families &
Communities
to Build a Promising Future.
Empowering Children, Families &
Communities
to Build a Promising Future.
Welcome to Artly World Nonprofit.
We are inspired by those moments when young minds recognize their true potential.
Our Initiatives

We provide opportunities for families and communities to build meaningful connections with one another, for children to grow socially, emotionally, & intellectually by engaging with different cultures and perspectives, and for young minds to develop critical skills to succeed in their personal and professional lives.
CHILDREN
We provide high-quality music and culture enrichment programs free of charge and onsite to children in Austin's underserved communities.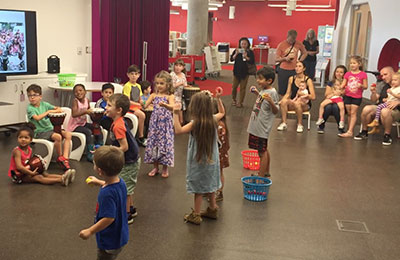 FAMILY
We conduct fun and engaging arts, music, and culture programs for families and communities to enjoy together.
COMMUNITY
We provide opportunities for people to become more actively engaged in their communities by supporting local artists and arts participation.
Imagine…
Imagine a world where all children are empowered
to realize their true potential
and their important role in the future of their communities.
This is what Artly World Nonprofit envisions. 
Thank you for your support!
Your support helps us provide quality, educational cultural programs free of charge to families and communities with limited or no access to these resources.